Scroll to the bottom for TL:DR
Events:
Martial Art Apes Supremacy
Meemo the Nature Observer is really upset...
... see those eyebrows?! He is really pissed :c
The really dodgy Martia Art Apes have infested the Belcar Plateau and are now mixing with the local Apes...
You can't tell the difference?! Me neither -_-
Anyways Sprite Messenger, once again you will have to take care of this shenanigan!!
If you are doing well, divide them properly and calm those beautiful mammals,
you will win some furry rewards. Like:
The title "Primate Love"
And the really primitive "Natural Bag" full of goodies!
Father's day Event
Oulllalah Hudson is in big trouble...
....this loving father has lost is little girl named Anais.
And if his wife learn about it, he will get slapped to the moon!!
No kidding, she is feriocious, her name is Flora take a look!
Yep, you don't want to lie to this lovely Lady! Don't you?!
Papas love to Golf, at least that what they say, to flee from their Floras.
Win the Best Daddy Title "Papa's Headache"
At the end, if you still want to...
you can take a "peaceful" moment with Hudson and Anais around a yummy...
... Finally, you will be rewarded for your Babysitter tedious hours!!
Robotic love is true love
Please Senpai... Notice me
Come on Messengers, it's not always about you!!!
Meet this beautiful piece of engineenering, his name is Gozen...
... his AI is that advanced that he started to synthetize complex human emotions!
This Robot my friends is in LOVE!!
Yes it can happens.. Don't judge!
And I am not surprised, here is the chosen one!
Please Messenger, do your Magic and help our mechanical friend to get noticed!!
He will then, show you his gratitude by offering the really Lovely "What is Love" Title! And if you ''get lucky'' you will be able to wear those adorable wings made of the powa of love!
Looooovely I tell you!!
Updates/Fixes/Changes:
1- Event Removed
Dragon Festival & X-Legend anniversary

2- New daily login reward (day 6)
Discover the new 6th day daily reward, it's all new and summerish below:
3- Archive Update
A total of more than x250 gears have been added into the Archive!!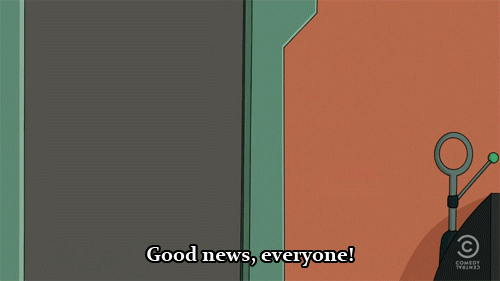 Mainly armor sets for Reincarnated characters!
4- Runway Update
Some brand-new items have been added in the Runway!
Match the best Costumes and acquire bonuses!
Since the release of the Runway in 2016, the Runway was not updated or renewed in specific periods. The most recent big update was applied in January 2018.
Instead of a sudden and whole change of the Runway, we will implement a more dynamic and predictable rotation to the Runway items. To achieve this we will change items more frequently, specifically during patch maintenances (if no technical issues prevent this).
This will allow us to provide greater value to older costumes, adjust the Runway to current events and simply bring more pizzazz to the Runway. After all, fashion never sleeps, so ...dress up for Bonus!!!
5- Bug Fixes
Some animations were broken on Specific Mounts, so we fixed them! Magical o/
- Onyx Lion CM
- Hasty Wolfrage CM
- Astral Lion CM
- Amethyst Dragon CM
Note: We are still fixing the New Classes' Items' descriptions localization,
please remain patient about this
TL:DR
1 - 3 New Events have been added
2- New daily login reward (day 6)
3- Archive Update
4- Runway Update
5- Bug Fixes